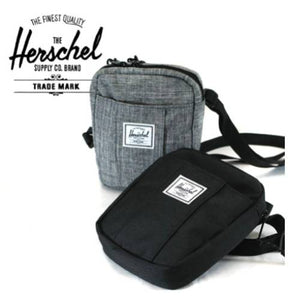 Herschel Crossbodies
Now a days, when we should go to the street as little as possible if we have the opportunity, and in general it is normal to look for practical alternatives to traditional backpacks.
Because we take less daily utensils, because we don't want to have pain in the shoulders or back at the end of the day and mainly because we look for more and more practical things for the day-to-day.
In this sense, crossbodies, waist bags and more recently even messengers have been gaining a lot of fans and a huge legion of fans!
Herschel has a wide offer in this type of accessories, offering almost a collection only of Crossbodies. Various formats, sizes, colors and prints at your disposal, in which you will surely find the one that best suits your needs!
You can find all these accessories at the usual Herschel points of sale (currently on their websites) or also through our online store at:
https://www.transmission.com.pt/collections/herschel-bolsas-de-cintura-crossbodies-e-messengers

---