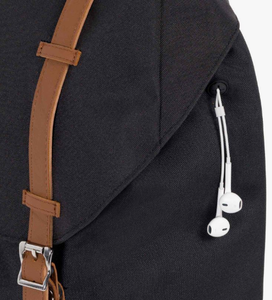 Herschel Retreat Mid-Volume Backpack
The Mid-Volume Retreat as the name implies is a smaller version of the original, Herschel does this on many of its models, to give an alternative to those looking for smaller backpack models but still being functional.

This backpack has a capacity of 14L as opposed to the 19,5L of the normal Retreat, as for the sleeve, it is 13 "instead of 15", however, it is still wrapped in wool and padded for greater protection of the laptop.

Another difference is the Herschel logo, because in the mid-volume retreat the label is smaller, just like Little America by example. Everything else remains the same, from one to another it is possible to find color differences or prints, but the basic and classic colors are always available in both models. It's just a matter of choosing which size suits you best!
Dimensions: 43,18cm(H) x 27,94cm(W) x 12,07cm(D), 14L
---