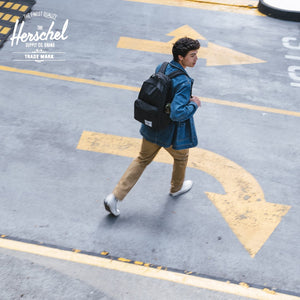 New Herschel Collection
In one of the most challenging years ever, it feels like the time has finally come for us to get a glimpse of our social lives back!
The City is ready to welcome us, and we are more than ever ready to enjoy everything it has to offer. The desire has never been greater, and we're not going to leave anything undone! From the restaurant we always wanted to go but left for "tomorrow", to the movie that was in the cinema but we prefer to see it at home, or that "Today I don't feel like going out" that we gave to our friend and we regret it day after day during this last year and Midle!

Well, for us to come back big, there is nothing better than our faithful companion Backpack! And Herschel has the essentials to offer you. In this new collection we highlight the Classic XLarge, they will be your best friends during the school year, from the classic colors Pink, Black and Blue, to the boldest Red, Yellow and Reflector, they will walk the streets spreading magic!
Little America and Retreat also make a big comeback! With new combinations of colors and materials such as Ivy Green / Chicory Coffe and Arrowwood / Chicory Coffe.
If your scene is more minimalist then check out the waist bags that Herschel presents for this season and their amazing colors!


Get ready for the best return to school ever with Herschel! You won't regret it...
---